Narumi furoku 1990
Narumi furoku
"Otoshidama onedari bukuro" – January 1990
Small paper bag for otoshidama.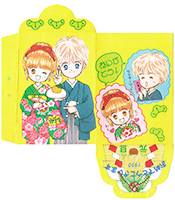 "Love ga minoru! Ribon no fancy Valentine card" – February 1990
Card bound with the magazine.
"Gōkaku kigan roll tissue pencil" – March 1990
Cardstock box for holding a roll of tissue paper.
"Harukaze bag" – April 1990
Paper bag.
"Shingakki goaisatsu card" – April 1990
Card bound with the magazine to give out to new classmates in the new school year.
NEW!

"Wakuwaku heartful pinup" – May 1990

Poster.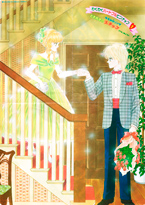 "Pocket tissue case" – June 1990
Small plastic sleeve for tissues.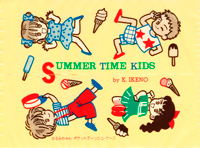 "Tokimeki idol seal & sticker" – June 1990
Sheet of water-activated stickers featuring Ribon characters.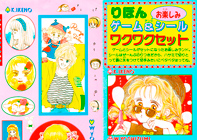 "Seal book" – July 1990
Book of stickers.
"Summer diary" – August 1990
Planner for summer vacation.
"Pocketable bag" – September 1990
Plastic bag. This is a reprint of a reader prize from summer 1989.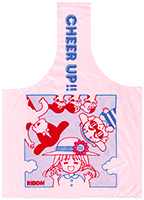 Previous page: Narumi furoku 1989
Next page: Aira furoku 1991 to 1994